How would you know if your site was hit by the algorithmic penalty?Are directory links known to be backlinks that stick.Well it is according to what domains are pointing to
those links from your landing pages are even your money site.
Directory website are tricky sometimes when you are receiving link juice from domains that point to your website business pages such as the home page of your website are the splash or landing pages that are linked to your home page of your main website.Especially when you have domains with DR:67 UR:13 or DR:73 UR:12 with the density or the metrics of these types of domains that are pointing to a particular domain link.So would you disavow good metrics from a domain if the link juice starts to fade away?If you think the backlinks are penalized then goto the Google search console and check them.If they are not then just get more business listing natural.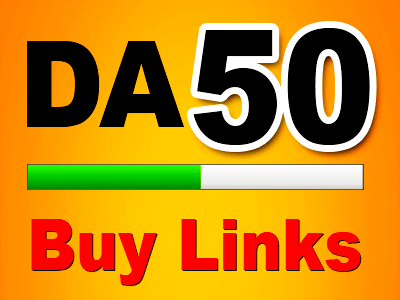 I would check the lowest ratio of the backlink in metrics from the console and maybe disavow one are two and see if the page position will regain the spot in the search engines that was lost.You have to keep in contrast of the local citation flow if the rank dropped.Especially if they are outbound links from the same page of your website are connected or linked pages can be effected also.
Once the links stop sticking and hit Ahrefs then the ranking could drop more.But usually when you have the metrics of backlinks from high quality domains even though they are directory links then they are usually going to be solid citation websites with good link reference.It also determines what other sites are using the backlink structure.You can also disavow url level and not domain level.
Basically these type of links are to rank locally and i have only tested the disavow tool a couple of times.I try not to even use directory links but when the domain metrics are good i will usually use them for diversification and check if the domains are on the same isp or sever because the footprints play a big role today in search engine placement for any website.Always watch how you use referral domains in trying to get organic links.
Because it doesn't take much for search engines to penalize a domain today.See alot of website owners don't know the concept of blackhat seo,whitehat seo,gray hat seo and plain out spam seo.If you ever read the search engine guidelines like Google are bing then you will get the idea on what manipulating page rank stands for and usually end up in violation of webmasters guidelines.When you order backlinks from a post GIG are in the seo forums make sure you ask for a sample of the backlinks from the domains and check the domains left and right for any spam or manipulates of links.It will take a hour are two to search them.I rather waste a hour are three hours than lose a years work of my websites reputation.
Remember if you use a landing page make sure that content is unique.Never use the same landing page 10,000 other websites are using on there domain.Because relevant content is the king and natural popularity of the links are the queen.Think of it this way when you are building links manually are building links the automatic way.Bad low quality automatic backlinks are quality made manually links?Look up editorial control in linking sites.
See you have to have unique quality content and also promotion.It is like being the best band in the world but the band forgot to sell any tickets.No one is going to show up to watch the band but the regulars who usually attend that
location of the band.Years ago you could run scripts to get back-links that would give a website some major backlinks and back then the more back links you had the better page rank your site received in the search engines.Today is totally a different path in seo.See when you automate content are blog comments and syndicating your content to 5,000 websites at a time then that is surely going to be seen as spam.It may take a while for the search engines to catch it and it may last until another search engine update and that domain is going to be toast.At that point the domain and website will usually end up in the sandbox and it would take five hours to search through the search engine pages to try to find it.
Once you use the old technique SITE:my website.com and nothing is there.So stay updated on what the search engines are doing and when they dance.You don't have to read every eBook on the internet but always read the webmasters guild-lines od all search engines.Then you know what to do in seo as far as content and ranking your website.
FTC Disclosure of material on this site links,pages and post above are below retain affiliate links where we receive commission fee if purchased through associated links.Clicking affiliated links is usually related to a better discount for that particular product of the advertiser ads